According to Forrester Research, email is the #1 digital channel consumers use when contacting a service provider, yet only 35% of companies reply quickly enough to meet customer expectations. A whopping 14% don't reply at all.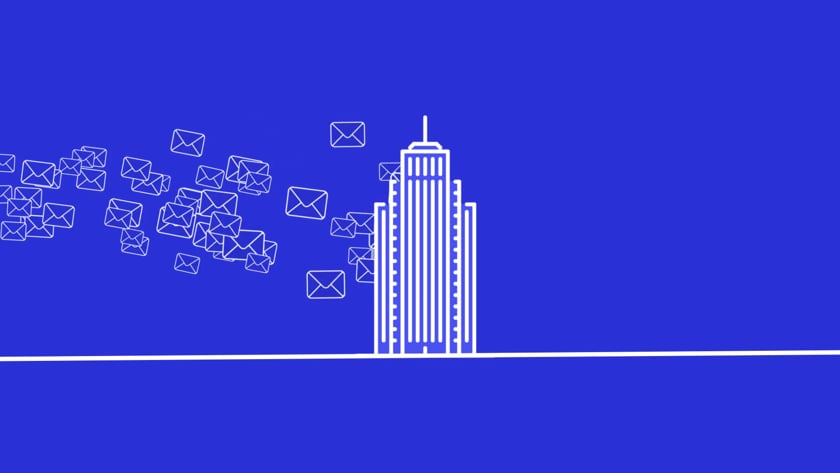 Cloud-based and powered by AI, Ushur's SmartMail solution can process thousands of incoming emails, categorize and classify them based on predetermined business rules; auto-respond to each sender; and forward each email to the appropriate internal team for processing — all in under one second.
Don't leave your customers waiting. Power your email with AI.
Resolve issues before they become a backlog.
70%
of customers are reached, whose needs can be addressed in real-time
Give your agents time to focus on high-touch priorities.
42%
of calls are automated to liberate your teams
Build long-term customer retention and expand business opportunities.
45%
improved C-SAT
and NPS scores
A win-win: delight customers and optimize support operations
For customers, there is nothing more frustrating than firing off an urgent request and then waiting...and hearing nothing back for days or ever. And no agent looks forward to dealing with irate customers. With email triage, eliminate your backlog instantly. Give your agents the time to prioritize high-value, high-touch engagements, and show your customers you care about them and are on it. Happy customers and happy agents equal a happy business.
Ushur's Email Triage performs three key tasks that save you money and customers. We:
Delight customers and optimize customer support operations
While customer service representatives are limited to handling only one call at a time, with automation, customer service teams can engage with thousands of customers at once, 24/7. Our customers use email triage to:
Respond and resolve customer problems 24/7
Without automation, customer emails can sit in-queue for days. Ushur's Email Triage reads and classifies emails as soon as they come in.
Automate your most repetitive customer inquiries and requests based on business rules. Customers no longer have to wait to hear back from you.
Supercharge your agents
Conserve your valuable agent time for more complicated customer issues and ensure scale for your support operations.
Power quote intake with Agent Assist
Deliver quotes seamlessly to your customers in no time with our agent assist system. Our solution automatically processes incoming emails to generate quotes, syncing with any backend systems. We can queue up auto-created quotes for agents to review and approve prior to responding back to customers.
Automation that Understands™
Ushur uses conversational AI, Machine Learning (ML) and Natural Language Processing (NLP) to contextualize the spoken or written word and determine the best way to handle and respond to a user input. Combined with integrations into your enterprise backend systems, Conversational AI helps businesses deliver personalized engagements and support at scale.
Ushur's Language Intelligence Services Architecture (LISA) is the AI engine that drives our platform's NLP and ML. LISA enables seamless building, deployment, and operationalization of machine learning models. It powers our bots to:
Understand bodies of text, whether in a document, an image, or a conversation
Take action when necessary, either with explicit or implicit human sign-off
Continue the journey across channels, including SMS, email, Invisible App, social, or voice
Ushur's AI platform supports more than 60 languages and delivers best-in-class sentiment analysis for any customer engagement.
Empower Agents
Keep your agents looped in, at their convenience. Ushur automates the busywork, allowing agents to assess at critical junctures. Once workflows are undertaken, your agents have opportunities to support customers directly if and when appropriate. Take advantage of options for agents to review and modify data or documents from customers easily and efficiently as a part of an engagement. Agents can approve forms and re-engage at-will to capture updated information or handle other requests.
Analytics and Integrations
With our powerful analytics tools and dashboards built right into the platform, you can easily measure KPI at company, campaign or individual interaction level.

Ushur integrations, like Salesforce, ServiceNow, Jira Service Desk, and Slack, enable enterprises to address customers in real-time, while freeing agents from mundane administrative tasks. Reap the benefits of automated, timely, and accurate data entry with your existing commercial and home-grown backend systems.

By boosting data entry and integrity through Ushur's Salesforce-certified integrations, keep your information complete, secure, and up-to-date.
Interested in learning more about what Ushur can automate for your company?
Don't hesitate to reach out to us with any questions you may have.